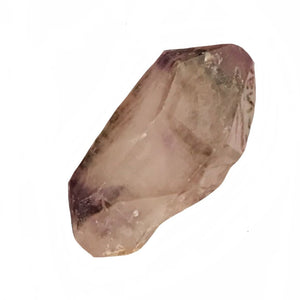 Brandberg Amethyst is a blend of high grade amethyst and smoky quartz. It is found in a sacred mountain of Brandberg in Namibia, Africa.
Metaphysical Properties 
Healing, unconditional love, past life, spirituality, divinity, manifestation of love
Element: Light
Chakra: Third Eye
Brandberg is a master healer stone. It's vibrations will help manifest love and will give unconditional love to the owner. It helps heal those to move forward from past-life trauma and enhance spirituality.